Outdoor Programs and Recreation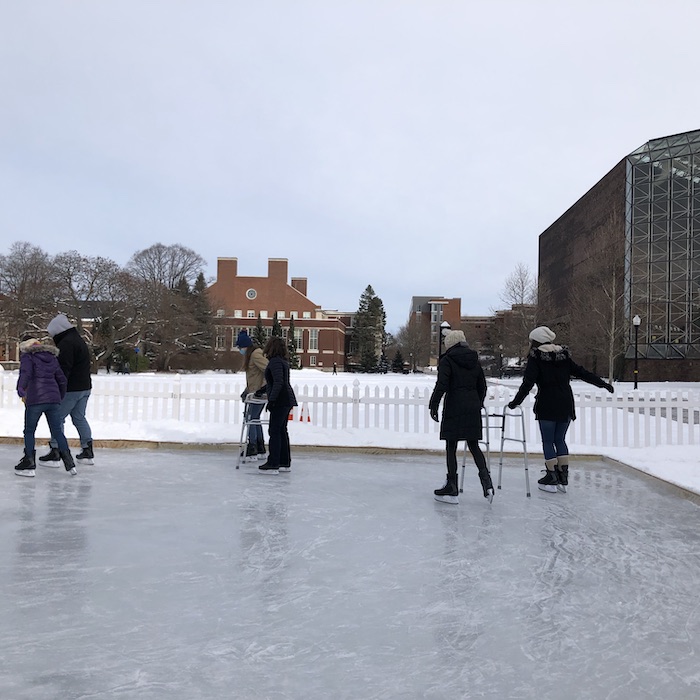 Wilson Quad Ice Rink
The Wilson Quad Ice Rink is the newest winter addition to our Student Life Spaces. Register for a timeslot on CCC and get skating!
Snowshoe Rentals
Looking for a fun, safe and care-free outdoor winter activity? Stop by Common Connection and rent a pair of our brand new snowshoes free of charge! Items and rental times are limited, so please be sure to register on CCC to secure a pair today! We have 16 available pairs, from size 25-30. Snowshoes must be returned to Common Connection the following day by 7 p.m.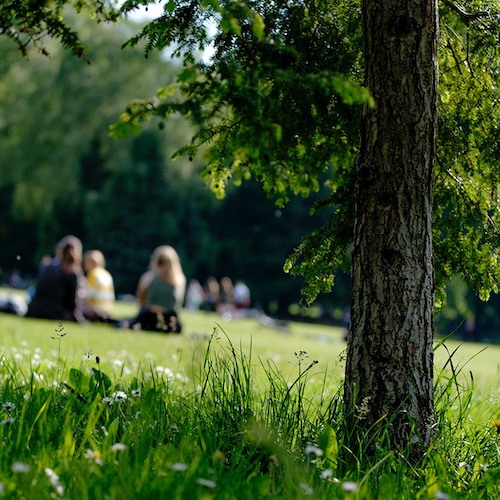 Sunday Strolls
Join us on Sundays as we take a stroll through Genesee Valley Park and other parts of Rochester to learn some cool history and facts about the city of Rochester! Register on CCC to claim your spot on our fantastic strolls!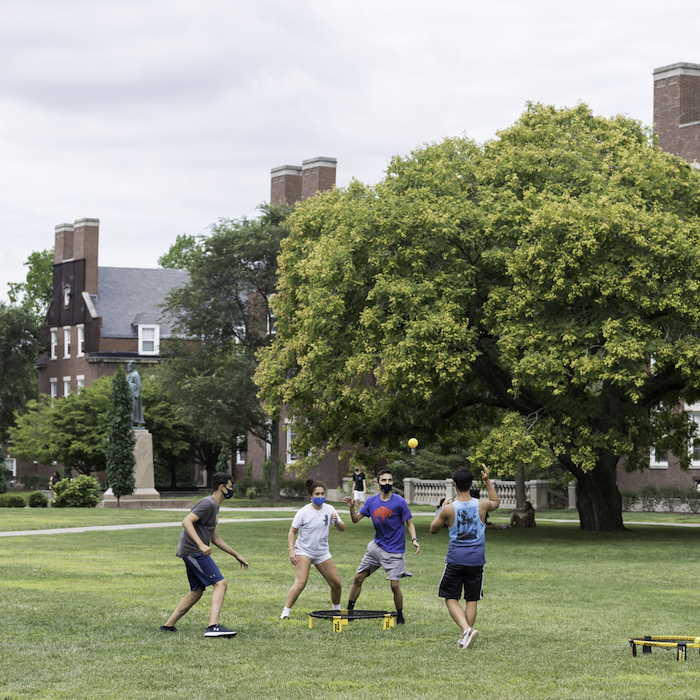 Lawn Games on Wilson Quad
Come play lawn games with your friends on the Wilson Quad! We'll have giant checkers, giant connect four, bocce, corn hole, discs and disc games and more! You do not need to register in advance, but you will need to check in to use the games.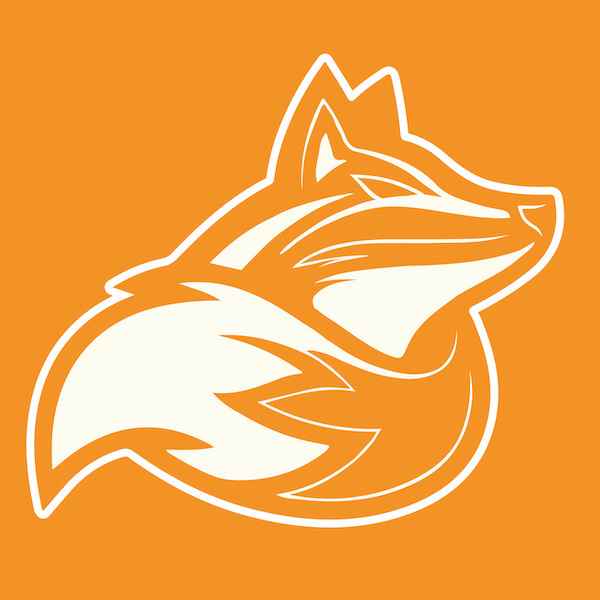 Quad Fox 5K
Take part in our award-winning race, the Quad Fox Virtual 5K! Join us wherever you are to experience the deep feeling of inclusion of the University of Rochester community both near and far.
A virtual race is one that you run or walk on your own, at any time of day, in any place you like! It's a great way to stay connected with one another when you can't get together for a normal 5K.