Featured
Virtual Concert Series
Join WCSA for Your Campus Virtual Tour 2021. Each Wednesday features a different experience! Register to the individual events on CCC for access to the links to the LIVE shows!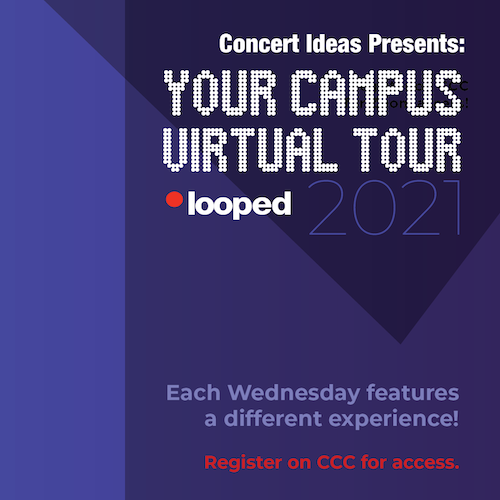 Student Organizations
Upcoming Programs
Hundreds of organizations are active this semester. Check out some of the virtual programs coming up!
---
Protect the Hive
Complete and Compete
Get rewarded for completing Dr. Chatbot. Do your part to Protect the Hive, plus earn a chance to win an iPad, dining plan, and more.
---
Level up your leadership
Medallion Program
Join a network of student leaders while developing your self-awareness, civic and social engagement, and more.
---
It's getting late...
UR Late Night
Cards, bingo, trivia, and more. UR Late Night is the place to be on Friday and Saturday nights.
---
No more Zoom
Things to do
Check out our ideas for what to do when you simply cannot bear another Zoom call.