Housing Contract and Assignments
The housing contract and application will be received by incoming students through the portal typically in mid-May. We believe it is imperative for students to fill out this contract themselves (and not by parent or family members) as they are agreeing to the contract and making important room selection decisions.
Housing Contract
2023-2024 Housing Contract for Undergraduate Students (pdf)
While it is imperative that all students read the entire housing contract, there are some important things to note:
The University of Rochester has a two-year housing requirement. This contract is binding for two years when signed as an incoming first year. All successive contracts are binding for the full academic year.

Students may request approval from the Office of Residential Life and Housing Services to live with parents or a close relative.

Housing assignments and move-in instructions are sent in early July for fall move-ins and in late December/early January for spring move-ins.
There are minimum meal plans tied to the residential area you will be living in. A new dining contract will need to be submitted each year (or modified if you change rooms).

All students are required to have a meal plan, even if they live off campus.

Overcapacity rooms in first-year housing, called triples, are used when needed.

Students can also request these rooms for a discounted housing rate.

Many residence halls and dining centers are closed during winter break. Some residence halls will be designated as break housing locations and will remain open on a limited basis. These usually include Susan B. Anthony Halls, Southside and the Maisonettes, and Riverview/Brooks Crossing.
Students are responsible for knowing and following all policy and fire safety information. Failure to do so may result in conduct action, fees, or removal from residential housing.
Students should have a basic understanding of damage billing and community damage billing.
Residency Requirement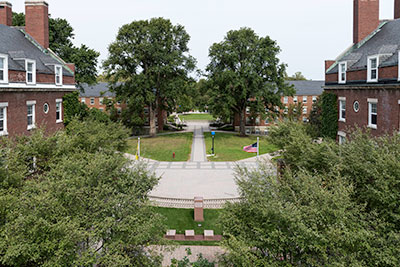 Current first-year and second-year students have a two-year housing requirement and must live on campus for both their first and sophomore years.
All sophomores are required to live in University housing for the fall and spring semesters subject to the conditions in the housing contract. Students who submit an application for housing selection on time will be allowed to participate in the annual room selection process.
Sophomores who submit late applications or do not submit any materials will be automatically assigned housing following the annual room selection process in the remaining available or crowded space.
Requests to Live at Home
Students who wish to live at home with family must petition for release from this requirement prior to submitting a housing application.
Charges and Bursar Holds
Charges will be posted to the student term bill. Students with Bursar holds will be assigned available housing after all other sophomores have been assigned.
Transfer Students
Transfer students are not guaranteed housing regardless of their class year.
Room Rates
Room rates vary based on the room and year. For an updated list of room rates see the tuition and fees link on the Bursar Office's billing and fees page.
Room Assignments
When making room assignments, we try to take into consideration the preferences you indicate on your application/contract and related materials. Preferences that are asked on the contract include:
All gender or single gender wing
Name of chosen roommate(s) (if you have one)
If you would like to be in affinity housing (non-smoking, substance free, quiet study)
If you would like to live in an overcapacity room (there is a discount on the housing rate for this)
However, due to high demand for certain spaces, we may only be able to honor your second or third preference. First-Year students cannot request a specific building.
Rooms are restricted on the basis of gender only. We do not collect information, assign rooms, or make room changes on the basis of race, religion, sexual orientation, national origin, or other such factors.