Upperclass Housing
Special Interest Housing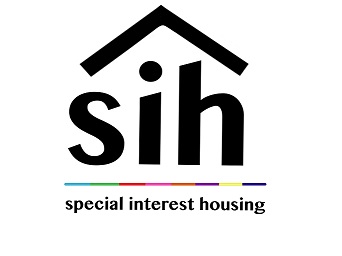 Special Interest Housing FAQs
What is Special Interest Housing?
Special interest housing consists of floors that have developed out of common interests in the student body. They're groups of people living together with a common interest. Floors perform services to the campus community and the Rochester community at large to promote their interests.
What's so Special about Special Interest Housing?
By joining an Interest floor, you join a community from day one. Even if you have many different interests, everyone in the community has at least one shared interest. If you choose to live on an interest floor, you can avoid the housing lottery at the end of the Spring semester. Special interest floors have their own housing procedures.
How Do I Sign Up?
At this point, many of the floors have their applications online or provide them at a recruiting function. Contact each group individually for more information.
Can I Apply To More Than One Group?
Yes. You must go through the interview process with each group. Once you accept an offer from one group, your name will be removed from consideration from any other group.
Does Special Interest Housing cost extra money?
The housing costs are the same as living in any residence hall. However, additional costs associated with differing groups may be dependent on the structure of the individual groups. Some floors require members to pay dues either per semester or by the year, while others don't. Attending an event and being involved are the best ways to get the answers you're looking for, make sure to ask.
Special Interest Housing Options
Anime Interest Floor (Anderson 7)
Whether you're already an avid anime/manga fan or just find the genre somewhat interesting, you'll find that Anime Interest Floor has something for you. Located on the 7th floor of Anderson Tower, AIF houses an ever-expanding manga library, which is open for public perusal 24/7. AIF also holds weekly showings and discussions of anime feature films. On-floor events include activities such as multiplayer gaming, anime viewing and make-your-own sushi. Members receive discounts at local anime retailer Hammergirl Anime. AIF members bring a diversity of interests to the floor and represent a wide spectrum of academic pursuits. No matter your interest- drawing, cooking, video games, martial arts, science, foreign languages, music, writing- you're likely to find someone who shares your passion. AIF has big plans for the future- join us and help to shape it! Email our advisor at jschnibb@ur.rochester.edu or visit our Facebook Page for more information.
Computer Interest Floor (Anderson 3)
The Computer Interest Floor is an amazingly entertaining place to spend time, to talk, or simply to capitalize on the constant stream of free food. There are always people around, and there is always something going on. Although there is a noticeable focus on computers and technology in the demonstrated interests of most members, CIF is home to a variety of other interests including movies, philosophy, geology, and psychology, and members are always interested in discussions on both academic and purely random topics. We maintain a computer lab in the basement of Anderson Tower and a Linux server for general use, but we are as likely to be watching movies, playing games and passing out free food as we are to be operating computers. CIF is a great place both to learn about system administration and open source software and to socialize in a friendly, active, and spontaneous environment. Please contact board@cif.rochester.edu or just stop by if you have any questions or would like to apply. Our doors are always open. Even at three in the morning. Email our advisor at jschnibb@ur.rochester.edu or visit our Facebook Page for more information.
ICLC (Crosby 1)
The Inter-Class Living Community, located on the first floor of Crosby, consists of 17 members with a focus on promoting community on campus. ICLC encourages community and integration on campus through mentoring incoming freshmen over the summer, so that they will have a connection when they arrive on campus, and organizing various campus programs and events for all class years, such as study breaks, resume building workshops, dance workshops, sports tournaments, and more. Additionally, ICLC organizes one large social event each year, such as last year's "Things We Used to Think Were Cool" event, to draw students from the different class years together, and engages in community service in the City of Rochester. ICLC is known for its community feel and friendly, supportive atmosphere. It maintains a sense of community on the hall through an open door policy and planed and impromptu hall-bonding activities, including hall trips, dinners, laser tag, and movie nights. ICLC is a great place to live if you are looking to join a fun, friendly community and to help integrate the campus. If you have any questions, please email iclc.rochester@gmail.com.
 GS
GreenSpace, located on Burton 1, is the University of Rochester's first special interest housing opportunity dedicated to living a sustainable lifestyle. Students interested in making daily choices with the environment in mind can now interact with and learn from like-minded people regularly. Our mission is to come together, learn from one another, and do our best to lead lives of environmental consciousness. We are committed to forming a presence on campus that raises awareness and encourages others to make the simple changes that members make each day in order to live as sustainably as possible. To find out more check out our website at http://greenspace.wix.com/urgreenspace or visit our facebook page at https://www.facebook.com/GreenSpaceUR.
MIF (Wilder 9)
Founded in 1976, the Music Interest Floor is a community of musicians and appreciators living on Wilder nine. You can find us involved in all aspects of music at the University of Rochester and around campus promoting music related activities and events. We have a large practice room equipped with a drum set and a piano available for individual and group use in which we also hold events such as jam sessions and open mic nights. We also hold a number of musical events on and off campus. Past events include: Schoolhouse Rock (a concert intended to raise money to help provide musical instruments for underprivileged children), performances at the Rochester Psychiatric Center, and bringing performers from the Arc of Monroe to campus. We have a very strong sense of community that is fostered by our four communal lounges as well as regular social events including everything from dinners to paintball. Send an email to rochestermif@gmail.com if you have any questions about our floor.