Listings for Off-Campus Housing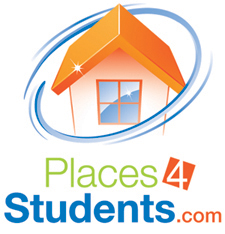 The University of Rochester has partnered with Places4Students.com, a company that specializes in providing off-campus housing solutions for post-secondary students, faculty, staff and other community members. This service is FREE for anyone to use as an effective method of finding a place to live off-campus or finding a roommate.
Registration is not required to search the listings but creating an account will allow you to save favorites and search criteria. Places4Students will notify you when new listings are posted that match your desired search parameters.
You can search listings or find a roommate online through the University's Places4Students.com portal.
Post a Listing
Students can post a FREE sublet ad or roommates needed profile by registering online at Places4Students.com.
Landlords can post FREE general listing by registering online through Places4Students.com or by calling (866) 766-0767 (toll free) to speak with a customer service representative.
The Office for Off-Campus Living in the Office for Residential Life and Housing Services at the University of Rochester will continue to have final approval of all listings before they go live on the website. If a listing is not approved, you will receive an email with the reason for the denial.
Need Help Posting Your Listing?
You can get help posting your listing by contacting Places4Students.com's customer service at admin@places4students.com or (866) 766-0767 (toll-free). Customer service representatives are available Monday through Thursday from 9 a.m. to 7 p.m. and Friday from 9 a.m. to 5 p.m.
Program Disclaimer
The University of Rochester does not inspect, visit, or supervise properties listed with this service, nor do we endorse any particular properties. We cannot guarantee accuracy or completeness in property listings, nor be responsible for any personal injury or property damage that arises from occupancy. We offer the housing search to the University community as a resource in providing information on available properties for rent, but we make no representations about those properties. The Office of Off-Campus Living Programs recommends that prospective tenants exercise their own judgment when evaluating a prospective rental unit or landlord and inspect the housing unit personally before entering into a rental agreement.