Leadership Opportunities
The following opportunities are either volunteer or include a small stipend. All of these opportunities will help students gain valuable leadership experience.
---
First-Year Fellows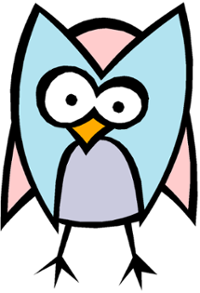 The First-Year Fellows Program infuses upper-class student mentors and role models into the first-year housing experience. First-year fellows serve as mentors by sharing their ideas and experiences with first-year students by living as active, participating members of first-year communities.
Responsibilities include:
Helping new students make connections to student groups and organizations on campus
Encouraging students' academic development
Promoting engagement in the campus and city community
Serving as a mentor for first-year students on a residence hall floor
As part of the program, all first-year fellows live in a single room in a first-year living area and will receive a $500 stipend that is paid in two instalments ($250 each) to term bills, one payment in fall semester the other in spring. Students can contact Ed Feldman efeldman@reslife.rochester.edu with questions.
All First-Year Fellow positions are currently filled. The application for the 2024-2025 academic year will be posted at the beginning of the spring 2024 semester. 
---
D'Lions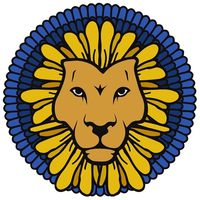 The D'Lion organization was founded in 1957-58 and is one of the oldest, continuous student organizations on campus. It has a proud history of supporting students and engaging in community service with the City of Rochester.
The D'Lions live throughout first-year areas and help to make students living in these areas feel like the University of Rochester is home. 
All D'Lion positions are currently filled. The application for the 2024-2025 academic year will be posted at the beginning of the spring 2024 semester. 
Students can contact Ed Feldman efeldman@reslife.rochester.edu with questions.
---
EcoReps

The EcoReps Program is for first-year students who wish to combine their living experience with sustainability efforts and education on campus. There are 30 EcoReps each year—at least one on each floor of the first-year dorms. The EcoReps are guided by two upperclass student leaders experienced in on-campus environmental efforts and have both gone through the EcoReps Program. EcoReps educate the students in their halls on environmental issues like waste reduction and energy conservation by planning dorm activities and events.
The EcoReps are taught about sustainability through an EcoReps class. This two credit seminar meets twice a week for either a lecture, discussion, or program meeting and covers many topics including recycling, energy, and climate change.
EcoReps arrive on campus a few days before their fellow classmates for training. They are responsible for educating students in their halls on environmental issues such as waste reduction and energy conservation through hall activities and events. See the EcoReps page for more information.
Incoming first-year students are welcome to apply here. Applications are due by May 24, at 11:59 pm EST. 
If you have any questions about the program, please contact urecoreps@gmail.com or the EcoReps advisor, Ed Feldman, efeldman@reslife.rochester.edu.
---
Residence Hall Association

The RHA serves to represent residence halls and all on-campus students by developing leaders and maintaining an inclusive community through co-sponsorship, student recognition, and additional support services. We work closely with Hall Council and the Special Interest Housing organizations.
We promote and support advocacy within residential life organizations to improve the quality of the undergraduate residential experience.
We work with residential life to ensure standardization and efficiency of processes between residential life and residential life organizations.
If you have any questions about RHA or would like to apply please contact leadershipga@ur.rochester.edu or visit the RHA website.
Leadership Ambassadors
The University of Rochester has seven student-led Area Leadership councils. Each council is served by leadership ambassadors who are dedicated to enhancing the community and the residents' living and learning experience through intentional programming efforts. They also act as an advocate on behalf of the hall to improve the living conditions in their community.
There will be three leadership ambassadors per residential council who serves as a connection between the Residence Hall Association and the leadership ambassador's residential community to make on-campus life ever better.
Area Councils are your opportunity to lead where you live! Each area on campus has an Area Council that is dedicated to enhancing the community experience within the residence halls through planning events and advocating for hall improvements. Three leadership ambassadors serve on each council as a connection between RHA and the LA's residential community make on-campus life even better.
Responsibilities include:
Attending General Assembly (weekly)
Attending their assigned (or appointed) Committee (weekly)
Running one large, area wide program (on the semester opposite the RHA program happening in their area)

Will meet with advisor weekly during this semester until the event is over
RAs will assist with the implementation of this program

Meeting once a month with advisor all year to discuss how to increase spirit and appreciation of the area

Implementation of one sprit/recognition initiative (i.e. merchandise item, hall beautification, mural creation, etc.) per year
Upper-class areas will help advertise their area during housing selection

Attending one RA staff meeting (for each staff if multiple) a semester to get RA feedback on sprit, recognition, and advocacy initiatives (all three together, can go more if needed with GHR permission, for example during program planning)
Assisting with RA's large-scale programs in the area (optional)
Students who are nominated will receive their application via email. Students must submit their applications in early September. All accepted students must be able to attend the mandatory leadership ambassador training.
Students who are interested in becoming leadership ambassadors can apply online. Applications are due September 3, 2022.