After Hours Assistance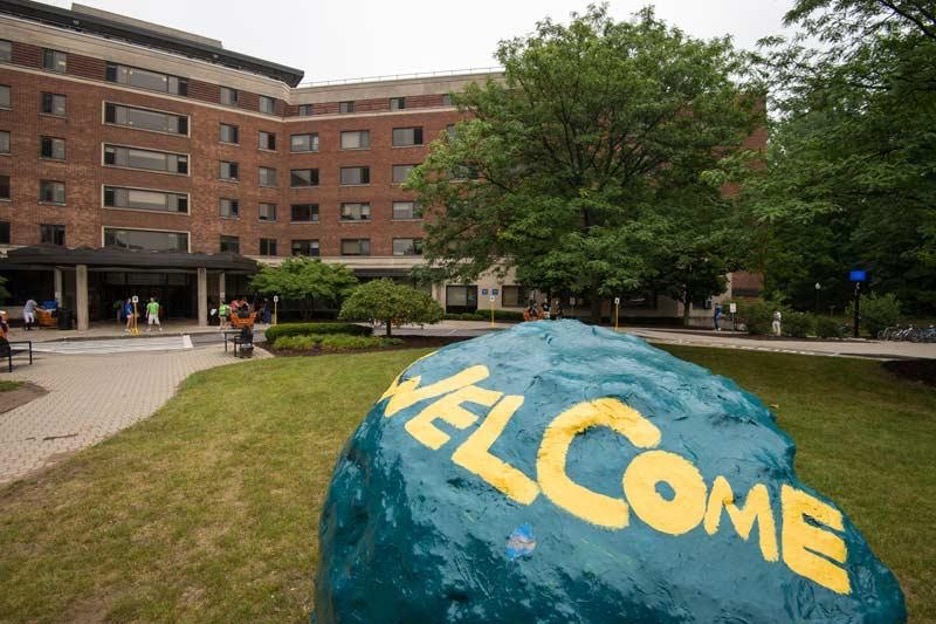 In each residential area there is an evening and overnight emergency on call rotation run by the resident advisor staff. The hours for this on call period are 8 p.m. to 8 a.m. daily. The RA on Duty, as they are called, carries around an emergency phone and completes rounds of the area checking for facilities issues, security concerns, and assisting students with urgent concerns like lock outs (until 2 a.m.) or crises.
Any student with an immediate or life threatening emergency should call Public Safety at (585)275-3333, as soon as possible. Facilities issues can be called in to facilities customer service at (585) 273-4567.
The duty number for your area should be near your RA's door however here is the campus list.
Note: The duty phone numbers are meant for student use only. Parents and families needing assistance should contact the Department of Public Safety at (585) 275-3333.
Duty Numbers by Location

| Location | Phone number |
| --- | --- |
| BURTON/CROSBY/LOVEJOY | (585) 489-4134 |
| HILL COURT | (585) 354-6306 |
| WILDER/O'BRIEN | (585) 363-0918 |
| ANDERSON | (585) 355-7990 |
| SOUTHSIDE | (585) 413-8896 |
| UPPERCLASS QUAD | (585) 489-4134 |
| SBA UPPER (Floors 4-6) | (585) 413-7154 |
| GENESEE/SBA LOWER (Floors 1-3) | (585) 354-5040 |
| HOEING/TIERNAN | (585) 355-2321 |
| GILBERT | (585) 489-2950 |
| BROOKS/RIVERVIEW | (585) 683-8507 |
| GHA DUTY PHONE – Fraternity Quad | (585) 683-8330 |