Overview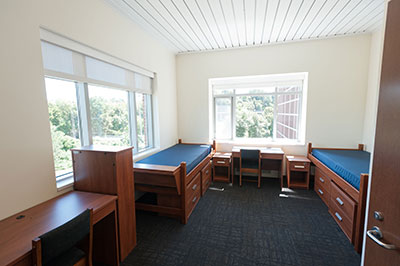 Our office provides information on:
Room drawing
Special interest housing
Rules and regulations
Room Change
Would you like to request a room change? Upperclassmen can stop by the central Resident Life Office located in 020 Gates Wing, Susan B. Anthony Halls, to fill out a form.
Visit Us
The Office for Residential Life and Housing Services is in office 020 in the Gates Wing of Susan B. Anthony Halls. Come visit us if you have questions regarding housing options.
Fraternity and Sorority Affairs, in Wilson Commons 510, can provide information related to living in the fraternity or sorority houses.